The MUNTREF Contemporary Art Center and Immigration Museum at the Immigrants Hotel presents the exhibition "Pistoletto Buenos Aires", by the renowned Italian artist and one of the founders of Arte Povera, which can be visited until December 15, 2019.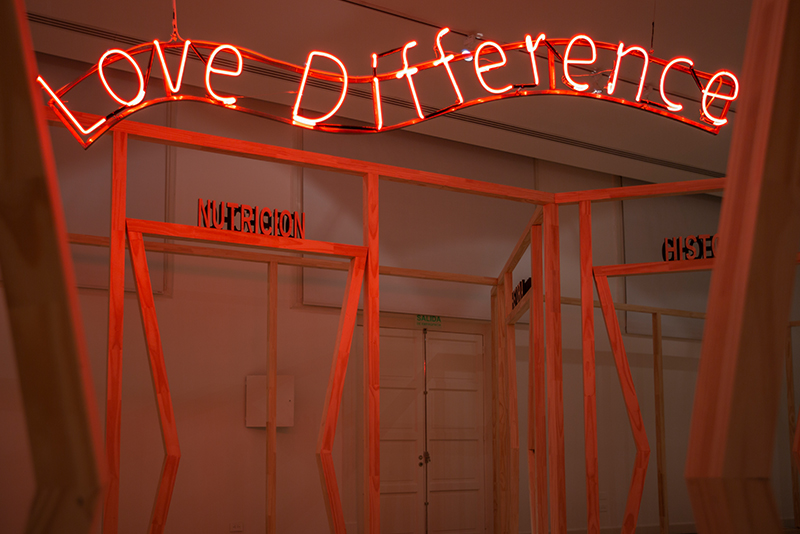 A fundamental figure in the social and political commitment of art, Michelangelo Pistoletto has been developing performances, sculptures, mirror works and interventions for 60 years in an attempt to achieve, through different means, a better understanding of the ideas he manifests.
"Hunger, Art, Love" is a work of art created by Pistoletto specifically for this exhibition, which brings together some elements already present in his previous works. In 1978, the artist presented an installation consisting of three suitcases, one next to the other, open and full of sand on whose surface were written the words: "HUNGER", "LOVE", "ART". This new work uses a series of suitcases filled with different materials on which Pistoletto wrote different words.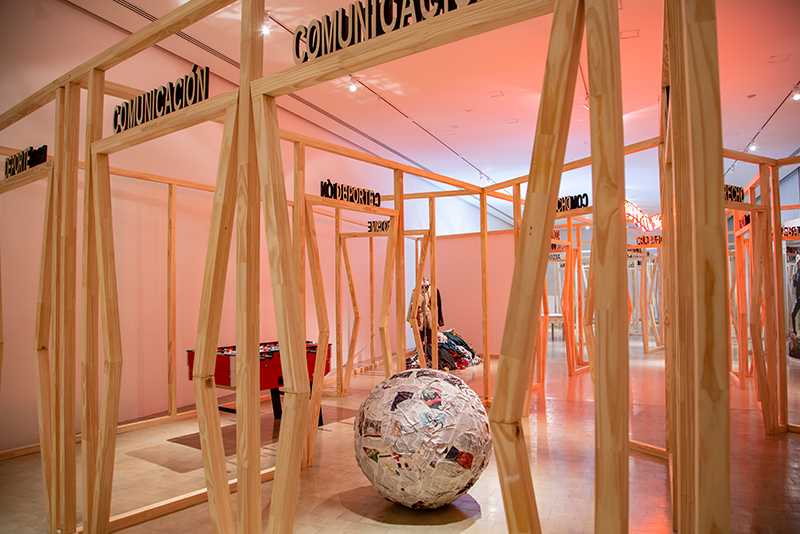 "Metamorphosis" is the transformation of a work originally conceived into "One hundred exhibitions in the month of October", a small yellow book written by Pistoletto and published in 1976, containing 100 ideas for 100 works, installations or exhibitions, all conceived in the course of one month. A sort of recipe book of works, many of which were carried out later. In MUNTREF you can see an elaboration of the work number 92 of this book, realized with mirrors, wood and rags of white and black color.
The Mirror Paintings are Pistoletto's most famous works and the basis of all his artistic activity. He created them in 1962 after an intense research focused on self-portrait. The works are made of a stainless steel plate with a mirrored finish and an image obtained by drawing a photograph, enlarged to life size, on tissue paper. After 1971, the wallpaper was replaced by a silkscreen of the photographic image. Its essential characteristics consist of the inclusion of the spectator and his environment in the work, as well as the dimension of time, generated by the interaction between the photographic image, which fixes on the surface of the Mirror Paintings a moment from the past; and the endless, changing, potentially infinite images, reflected on that same surface, which the spectator can only experience in the present moment. The Mirror Paintings are not hung on the wall but are placed on the floor to create a space that encompasses the place where they are exhibited. For this exhibition, three new Mirror Paintings have been produced, using photographs taken in Buenos Aires.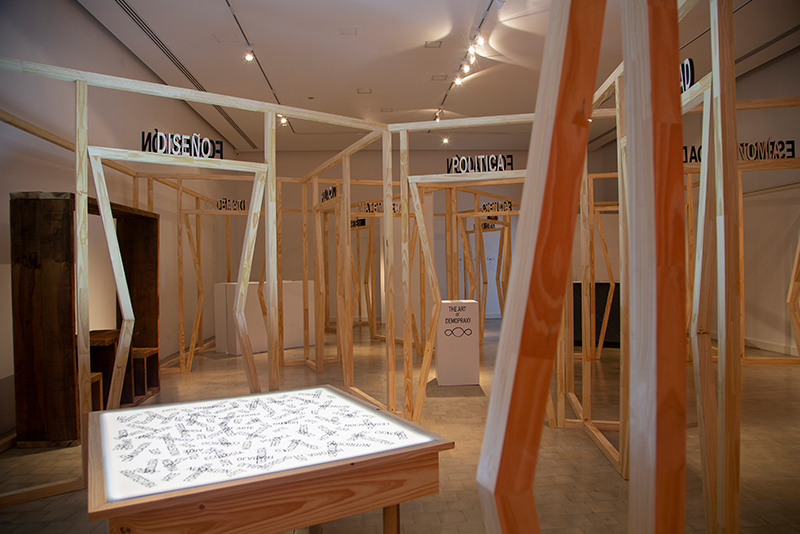 Completing the exhibition are works such as "Self-portrait", "The art of demopractice", "Objectives of sustainable development", "The wall", "From the field to the table", "Il pane del Terzo Paradiso" and "Love Difference", among others.