On the banks of the Río de la Plata, on the Costanera Norte, on a fourteen-hectare plot of land, surrounded by greens and skies, stands the Parque de la Memoria-Monumento a las Víctimas del Terrorismo de Estado (Park of Memory-Monument to the Victims of State Terrorism), an essential public space for visits, where the names of those who disappeared and were murdered by state repressive actions during the last civil-military dictatorship are inscribed.
This emblematic place, a space for remembrance, homage, testimony and reflection - bordering the river that was the destination of many of the victims - has a showroom hall called PAyS (present now and always) where two BIENALSUR 2019 exhibitions can be visited: "Piras. Historias de brujas" ("Pyres. Witch stories") by the collective group Tótem Tabú (formed by Hernán Soriano, Malena Pizani and Laura Códega) and "Choque" (Collision) by Dora Longo Bahia.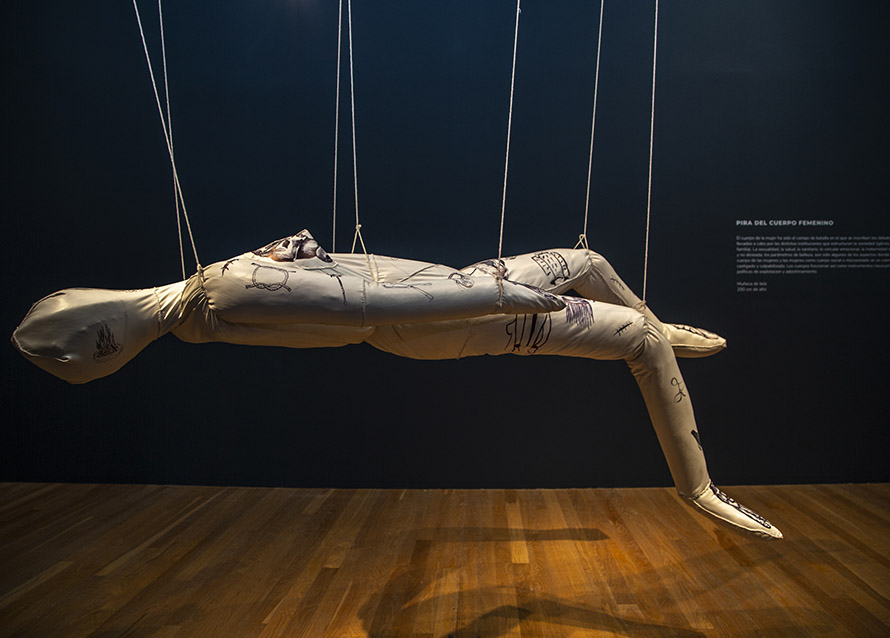 The Totem Taboo group has been working since 2014 investigating topics related to the origin of certain prohibitions in order to shed light on those ideologies and knowledge censored by history and see how these issues survive today.
In this way, different pyres are erected in the exhibition hall representing situations that contribute to the development of a critical and autonomous thought that seeks to question the canonical and prevailing narratives.
Curated by Florencia Battiti, the exhibition traces a path that problematizes the multiple senses awakened by the figure of the witch, organized around seven nuclei that function as pyres, such as the "Pira de los libros" ("Pyre of the Books"; the burning of books has been an instrument of totalitarianism in order to teach and indoctrinate society), or the "Pira del trabajo femenino" ("Pyre of feminine labor) historically, women have been victims of wage inequality or circumscribed to their pregnant role, in charge of family's upbringing and care.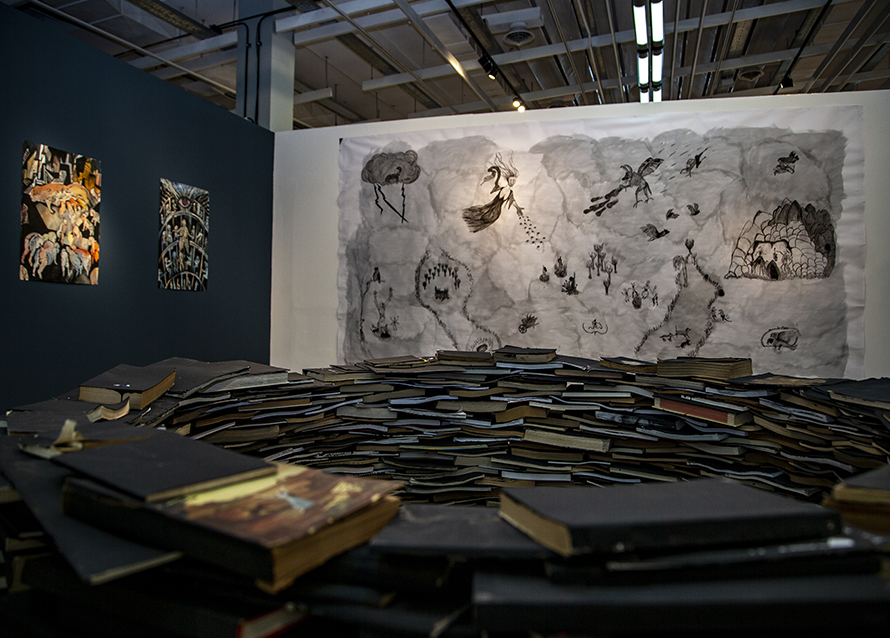 Meanwhile, in the Audiovisual Room of the Park you can see "Choque", (Collision) by the Brazilian artist Dora Longo Bahia, a video installation of enormous visual power that critically questions the methods that the powers of the State apply to suppress the forces of resistance.
"Choque" takes its title from the anti-riot unit of the Brazilian police, also known as "Tropa de Choque," a division trained and equipped to suppress crowds and protests in public space.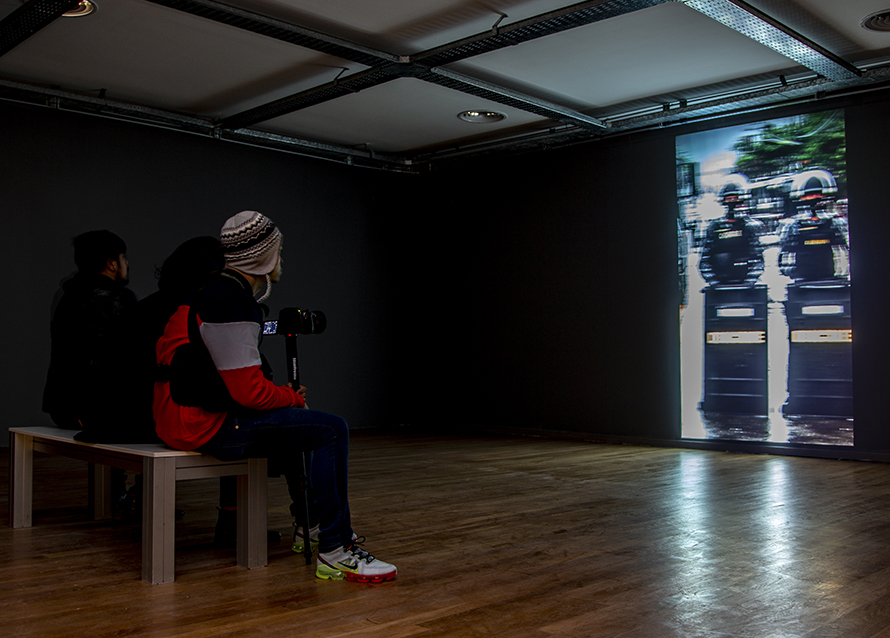 "Far from establishing itself as a symbol of protection, the police forces transmit in 'Shock' a philosophy of fear and, although the work anchors its conceptual base in the historical-political reality of contemporary Brazil, the visual narrative deployed by Longo Bahia finds similar resonances in multiple cities around the planet," says Florencia Battiti, from BIENALSUR.
Both exhibitions can be visited until October 13 at the Parque de la Memoria, Costanera Norte Avenue Rafael Obligado 6745, from Monday to Friday from 10 am to 5 pm and on Saturdays, Sundays and holidays from 11 am to 6 pm, with free entrance.