More than twenty years ago, a couple of adventurers, Claudio Levi and Doris Romera, began to build a Borgean-type work in open air: a live fence labyrinth in El Hoyo, in the province of Chubut, planting bushes and giving a shape of passages, while using a thread not to get lost and return to the start point. They did it on lands devastated by the fires that the droughts provoked towards the end of the eighties in that area. Today, this tourist attraction is the largest labyrinth in South America and represents, for its inhabitants, a symbol of nature recovery.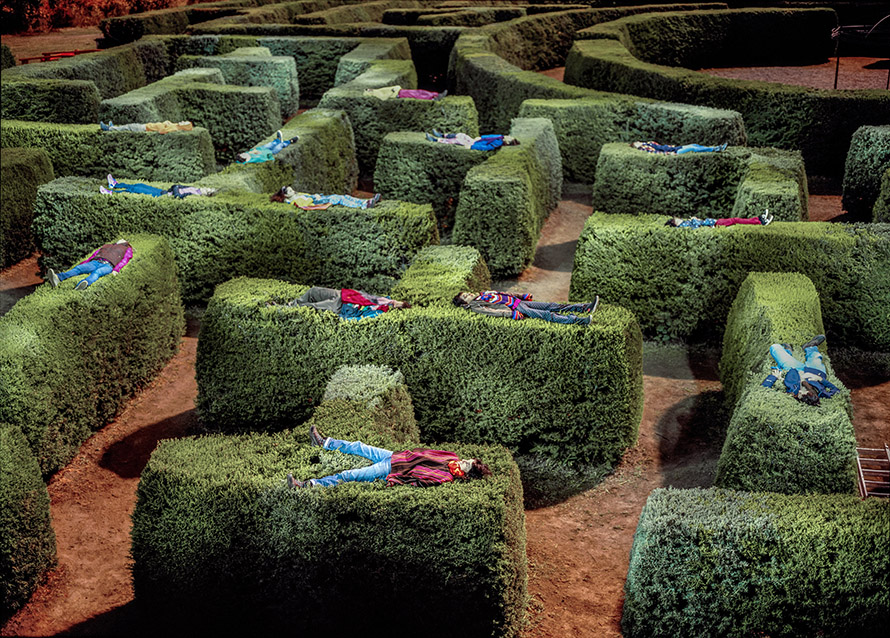 The landscapes of the so-called Andean Region of Parallel 42 fascinated the photographer Alejandro Chaskielberg, who took a long series of photographs using a careful scenography lighting technique. The images were carried out with different lanterns, only on full moon nights, in exhibitions of approximately ten minutes. Besides its impressive beauty the result navigates between the oneiric and the theatrical.
Walking between its turns and intricate corridors, the visitor loses track of the direction and the outside world, as an invitation to connect with our ancestral memory.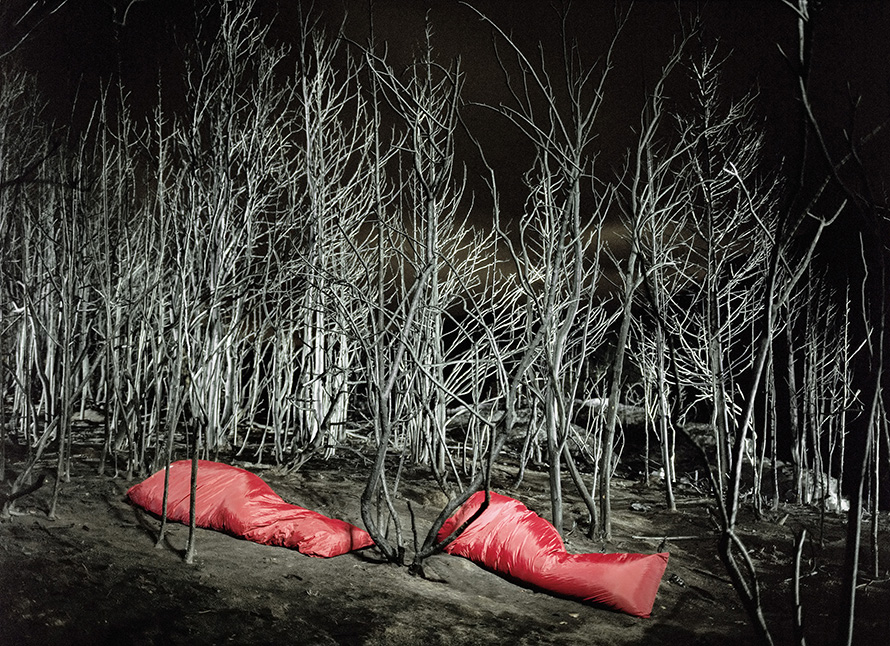 A selection of these images is exhibited at the Evita Palacio Ferreyra Museum's open-air photo gallery -on the exterior railings- under the title "Labyrinth", as part of the BIENALSUR 2019 program, which can be visited until September 1 in the city of Córdoba.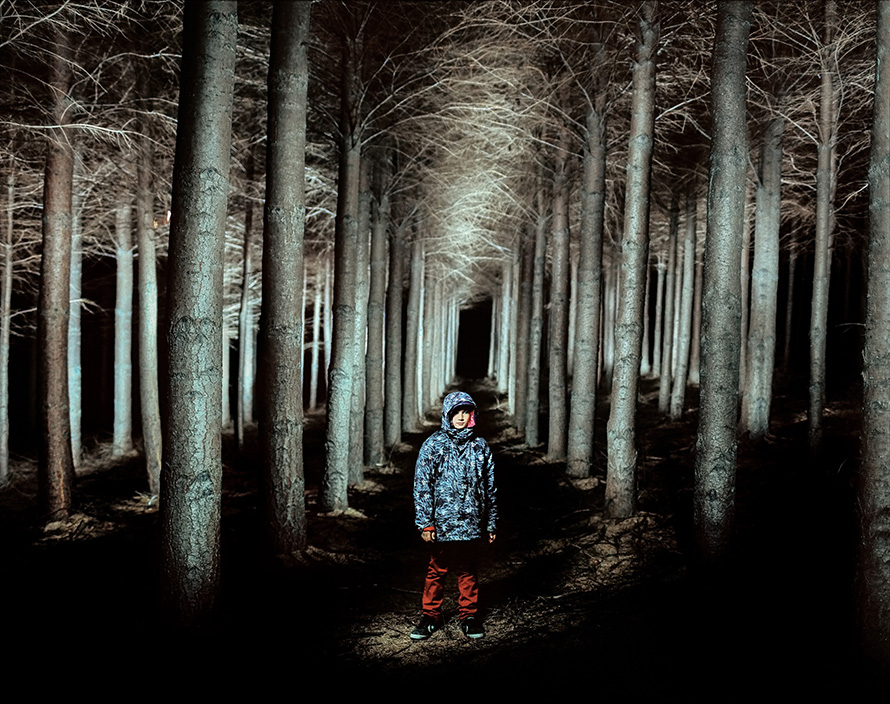 Alejandro Chaskielberg's unique photographs (Buenos Aires, 1977) have been internationally recognized: he received a Magnum Foundation scholarship, the World Photographer of the Year award in 2011; and in 2009 the New York magazine PDN named him one of thirty emerging photographers worldwide. He exhibited his work in Boston, Spain, Brighton, Korea, Australia, New York Paraty, Cordoba, Paraguay, Norway, Holland, India, Germany, Italy and Tokyo.